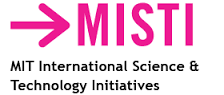 MISTI works with MIT students, faculty, and international partners and sponsors to build strong intercultural connections, advance crucial research with global implications, and help MIT students develop into true world leaders capable of shaping the future.
Create future global leaders
For today's graduates of MIT, the ability to connect with, learn from and collaborate with people from different countries is essential. MISTI helps MIT students develop these practical intercultural skills through hands-on experience working alongside international colleagues.
MISTI's pioneering internship program matches MIT students with projects in companies and labs around the world. Through our teaching programs, students learn how to communicate with international peers by teaching STEM and entrepreneurship in foreign high schools and universities.
To prepare for their experiences abroad, MISTI students complete coursework in the language, culture, history and politics of their host country. Students also participate in a series of location-specific Prep & Training modules covering topics such as cross-cultural communication, current events, technology and innovation in the host country, navigating the workplace, logistics, and safety.
Each year, nearly 1,000 MIT students participate in MISTI.
Promote faculty international research collaboration
Through the Global Seed Funds program, we provide grants for MIT faculty to develop research collaborations with their counterparts in foreign institutions. The program comprises a general fund for projects in any country and several funds for projects in specific countries.
Seed fund grants enable participating teams to travel abroad or to MIT to spend time together to develop new projects. In keeping with MISTI's educational mission, applicants are highly encouraged to involve undergraduate and graduate students.
Approximately one quarter of MIT faculty members have applied for a seed fund grant through MISTI, and over 450 grants have been awarded.
Connect international partners with MIT
MISTI is a vital nucleus of international activity at MIT. Through our many programs for students and faculty, we facilitate connections between MIT and other global leaders in research, industry, and innovation.
Our partners—companies, organizations, governments and MIT alumni around the world—benefit from purposeful interaction with MIT's research community and the opportunity to develop collaborative ventures with MIT faculty and students.
For additional information please click here.